International tour managering
DARDARS Production is a production and touring agency promoting performing arts in public spaces all around the world. We work with street theatre companies to support them in their professional and international development, and book them in French and international venues. 
To promote and to share our love of arts in public spaces. Street theatre performances
With over ten years experience in producing street performance work, we are now collaborating with Cie Fracasse de 12, Cie SUPERFLUU, Cie MouTon MaJor and Cie Vue d'en Ô. Working with us is the guarantee of artistic quality, of professional work and good human relations. The soul of our work is firstly a meeting with people, with artists, presenters, works, shows… to build together events in public spaces or other public venues.
To perform and to awaken streets and other venues all over the world, to gather people, make them dream, laugh and live.
Fracasse de 12 is an international French street theatre company based in Brittany. We produce non speaking shows for all the family where music, mime, dance and clown are mixed together to create unique moments. Since 2011, we have toured France and other international venues with the show Hop!: the daily routine of four road-sweepers. We also perform Party! which portrays a multi-function events company.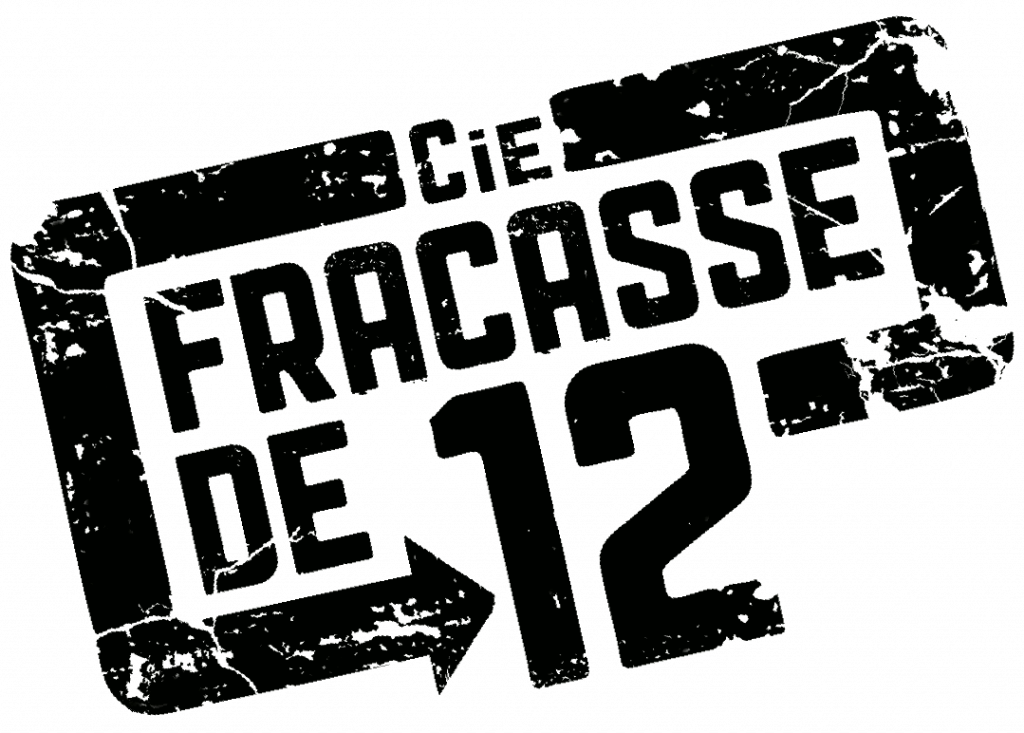 Using minimal props, we perform humorous and engaging shows for all audiences in streets, theatres and in other public venues. We want to play theatre for everyone, everywhere and anytime. Public spaces are the place to meet people and to share together times of happiness, communion and art.
Creation 2011
Hop! the show that makes broomsticks sing, bins dance and the audience laugh. Four road sweepers are simply streets ahead, brushing away the ennui of the daily routine in a magical mêlée of broomsticks wielded against a pulsating background of clacking bin-lids,street-funk rhythm, choreographed gymnastics and high-quality recycled vox humanas scrap.
Couched in the international language of dance, music, pantomime, clownery and poetry, here's a presentation to delight young and old alike, soliciting sidewalk, smiles and teasing out every passer's-by hidden desire to laugh, dream and (why not) hip Hop!.
We performed it more than 500 times since 2011, in France and all over the world : Belgium ( La Ville Ailée festival ; mairie d'Anvers), Switzerland (La chaux de fonds, Ascona festival, Tarmac festival à Renens, mairie de Nyon), Lithuania (Vilnius culture night festival), Spain (Esbaiola't festival), Italy (Venise Carnival, Milano clown festival), Svolenia (Ana Desetnica festival : Ljubjana, Sostanj, Kranj, Sezana), Sweden (Malmofest and Stockoff), Netherlands ( Kunsten Op Straat festival), Luxembourg (Beckerich), Taiwan (Taipei Summer festival), and at the Womads festivals in Australia and New Zeland.
Creation 2019
A young, innovative and unique multi-events company, that's offers to support you in the great moments of your life. Birthdays, weddings, funerals, baptisms, honeymoons, bachelorette parties, and so many other occasions to be the 'hero of the day'. They take care of everything and transcend the event so that you have a unique memory.
Things don't always go as planned. A birthday is not always festive, and a funeral can hide a very beautiful ceremony. What if your last day was the happiest day of your life? So let's party!
Company « Vue d'en Ô » build big puppets and sets to perform walkabouts performances.
The « material » is at the heart of their research and at the service of artistic creativity.
They also offer puppet building workshops with the community (adults or children). These workshops lead to the production of a walkabout performance with participants.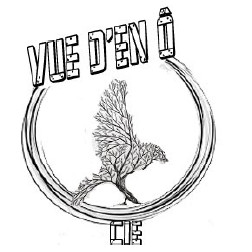 Giant puppets on the moove
Anton and the journey birds
The sea is his most faithful lover.
Anton is an experienced sailor.
At sea he is a solitary explorer.
On land he likes to meet people and gather unforgettable times.
Restez informés de nos actualités